Testimonials
'One phone call and its handled' was the general impression our team had of Phase 3.

Cox Business Solutions
The experts at Phase 3 have taken Rusty's to a new level. Enabled us to dramatically improve operations.

Rusty's Pizza Parlors
Phase 3 has really helped my business grow by increasing my SEO and overall website ranking.

Paragon Jiu-Jitsu & Kickboxing
SERVICES
Web Design & Ecommerce
Build the online presence that your brand deserves. We'll captivate your visitors with engaging design and industry leading technology that will help you build your empire.
Managed IT & MSP
Maintain a laser-like focus on controlling costs and keeping expenses under control with our Managed IT Services and preventive maintenance solutions.
Search Engine Optimization
Tired of waiting for Google to notice you?
So are we.
We'll design a proven strategy for you to crush search engines and keep lasting results.
Social Media Marketing
Gain visibility and influencer status in your market with our digital marketing services and training. We'll help you build and engage the audiences that will slingshot your brand to the top.
Digital Marketing Consulting
Crush your competition with our digital marketing mastermind sessions and personalized web domination strategies.
Your online empire is waiting.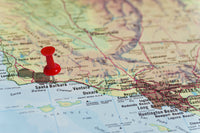 Santa Barbara Agency
Phase 3 is a Santa Barbara based design and consulting agency serving entrepreneurs and enterprises alike. Our customer service model is the key to client success and growth. We believe that listening to our customers is a critical component to delivering successful solutions at the end of the day.